About Me
Baldeep Dang is accomplished yet humble professional. He won 2021 Agent of the Year for South Australia and is also ranked in the Top 100 Agents in Australia for the 2021 RateMyAgent Awards. These awards are highly valued in the industry as they are determined by consumer feedback.
Baldeep has a strong knowledge of the local market and genuinely cares for his clients – who describe him as approachable, informative and genuine. With this, he goes the extra mile to achieve outstanding results and strengthens his skills through ongoing world-class training ensuring he's on the top of his game.
Baldeep embodies the Xsell Property value diversity, and as a multilingual, he enjoys helping people from all cultural backgrounds delivering excellent communication. Actively involved in the community Baldeep believes: "You receive more by giving more". 2021 will be the third year Baldeep has run a Christmas event in Greenacres which the community enjoys. Historically, Baldeep has volunteered with organisations such as Fred's Van, The Smith Family and Ronald McDonald House Charity.
The force behind Baldeep's success is his positive energy, harmonic friendly approach, years of experience, strong negotiation skills and a passion for helping people. Baldeep is naturally aligned to the Xsell Property values and the team agrees that he demonstrates 'Xsellence' for his clients daily, and delivers on Xsell's mission of providing the ultimate experience.
Outside of the real estate world, Baldeep loves spending time with his family, looking after his much-loved garden, cooking for his loved ones, watching sports, and walking along Linear Park.
Watch more on Baldeep's YouTube Channel >>
My Awards: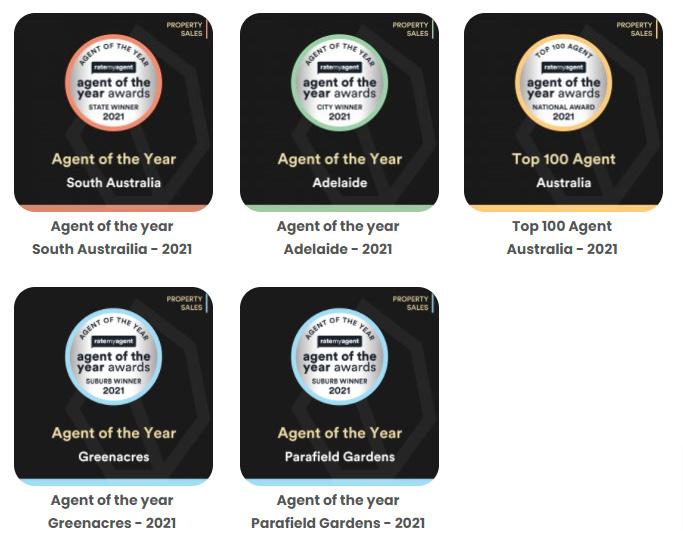 My Reviews: